As your local water utility provider, we strive to keep you continually updated on all matters related to your water service. Below you will find our Quarterly newsletters and other special events. Don't forget to check out our Gallery page.
Como su proveedor local de servicios de agua, nos esforzamos por mantenerlo continuamente actualizado sobre todos los asuntos relacionados con su servicio de agua. A continuación encontrará nuestros boletines trimestrales y otros eventos especiales. No olvides visitar nuestra página de Galería.
Creedmoor Maha Water Supply Corporation held a Grand Opening & Ribbon Cutting Ceremony on Thursday, March 24, 2022 to celebrate the new building and headquarters of the company now located at...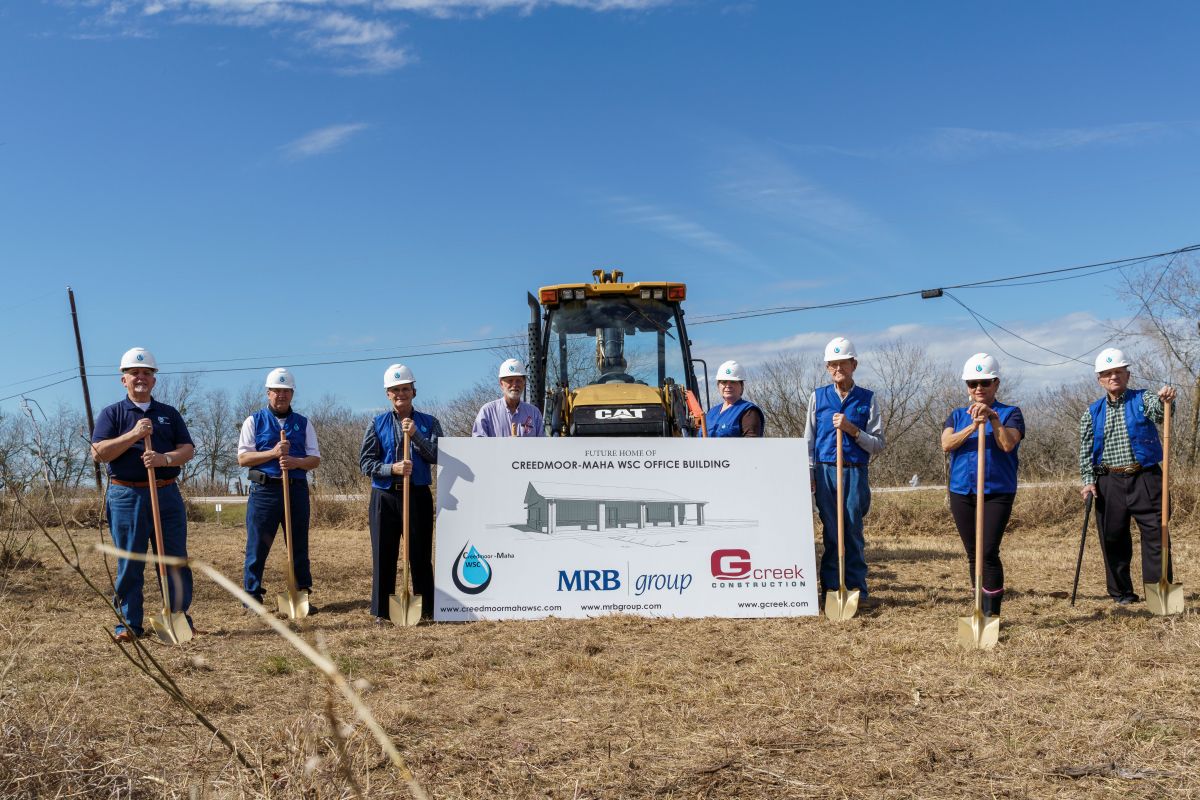 Representatives from building contractor ­­­G-Creek, The MRB Group, Creedmoor-Maha Water Supply Corporation (CMWSC) Board Members, and employees attended the event.
"As Creedmoor-Maha Water...
CMWSC was recently featured in two articles (Links to the full story provided below) in the Austin-American Statesman as a key partner with Travis County in helping to bring water to some families...