« Back to News & Notices
Creedmoor-Maha Water Supply Corporation Breaks Ground on New Office Location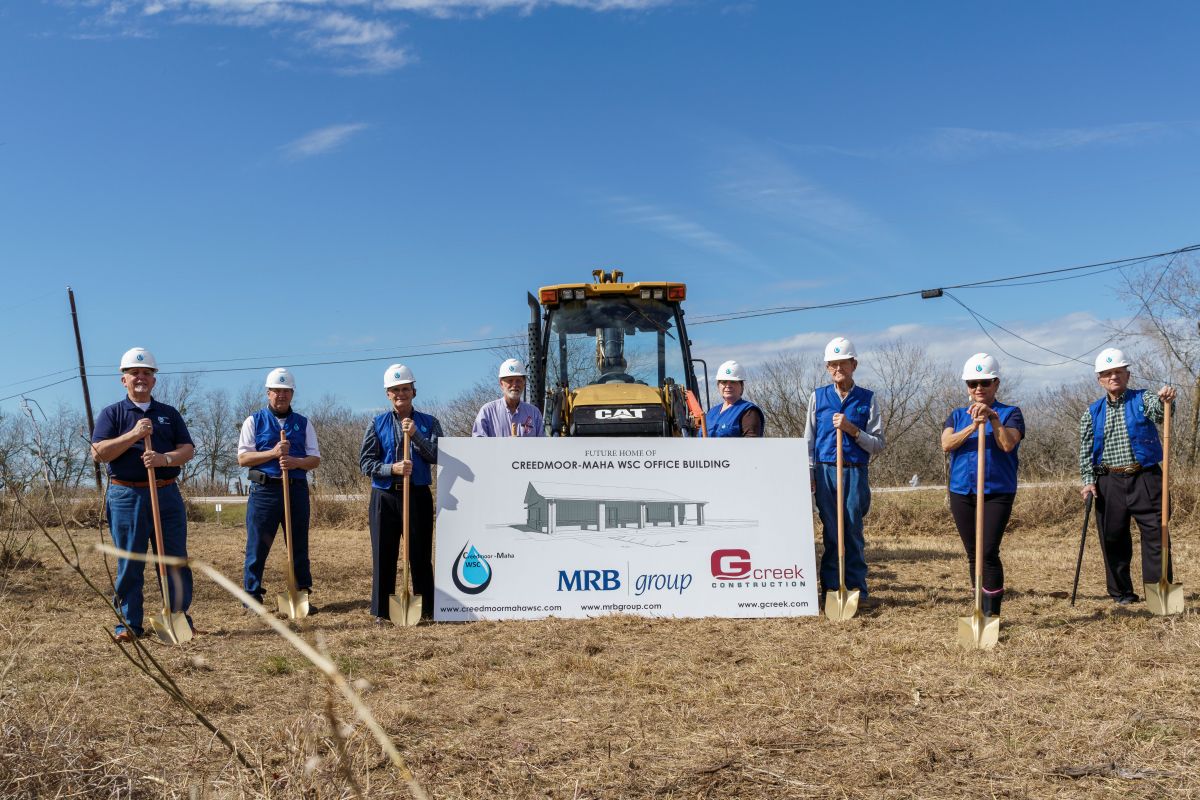 Representatives from building contractor ­­­G-Creek, The MRB Group, Creedmoor-Maha Water Supply Corporation (CMWSC) Board Members, and employees attended the event.
"As Creedmoor-Maha Water Supply Corp grows, our commitment to providing superior customer service and delivering high quality water will not change. Being able to serve the Creedmoor-Maha community is an honor for us and something we do with great pride." said CMWSC's Board President Bennie Bock. "The new building will give us more opportunities to elevate and streamline our services to our members."
The new office location was made possible by a combination of funding from the new developers coming into the area and a parcel of land from the Bock Ranch donated by the Bock Family Partnership. Having this new office location will allow CMWSC to further improve and expand operations, especially as the community is expected to grow in the next few years.
The main office building will be 2,400 square feet. All operations, including customer service, will be moved from the current location on Laws Road to the new address of 13709 Schriber Rd. Buda TX 78610. The projected completion of the new office location has been moved from July 2021 to November 2021. Members will be notified before the move. Below is a rendition of how the new office building will appear when complete.
To be connected with a CMWSC customer representative for additional information, please call (512) 243-2113.