Your Creedmoor-Maha Water Supply Corp staff is always here to help you. We have a small staff of five dedicated and experienced experts who are proud to be a part of the CMWSC team. Whether you need assistance with a bill or a question about your usage, we are here to serve you. Stop by and see us during our office hours from 8:00am - 4:00pm.
For after hour emergencies please call: Dennis Dorsett Ditching at (512) 243-1265
General Manager, John F. Steib, Jr.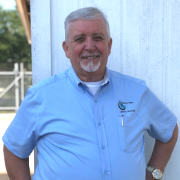 Mr. Steib joined the Creedmoor-Maha WSC in July 2018. He had previously worked at the Texas Water Development Board (TWDB) in two separate stints as the Chief Deputy Executive Administrator and as Director of the American Recovery and Reinvestment Act implementation for Texas. In both of these senior management positions, Mr. Steib played an integral role in awarding grants and low interest loans for water infrastructure improvements to municipalities, utility districts, and water supply corporations throughout the State.
Prior to joining the TWDB, Mr. worked at the Texas Commission on Environmental Quality for 16 years. He performed in the roles of Director for Air Permitting, Deputy Executive Director for Compliance and Enforcement, and Deputy Executive Director for Administration, Finance, Information Technology, Human Resources, and Support Services.
Mr. Steib was also employed by Lockheed Missiles and Space Co from 1984 – 1994 where he was a Project Manager in support of NASA Space Exploration projects.
Just prior to being hired by Lockheed, Mr. Steib completed a distinguished twenty year career in the U.S. Navy. His career began as a deck seaman onboard a large Navy cruiser. He quickly progressed through the ranks to Chief Petty Officer and was selected for the very competitive Navy Warrant Officer Program. He was then subsequently selected to join the Navy's Limited Duty Officer program. He retired as the Executive Officer of a large Naval activity with the rank of Lieutenant Commander.
While not supporting the daily operation and growth of Creedmoor-Maha, Mr. Steib enjoys wood building projects for, and spending time with, his wife Rhoshel and their collective 12 grandchildren.
---
Operations Manager, Matthew Pickle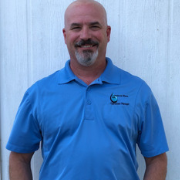 Creedmoor Maha WSC Operations Manager, Matthew Pickle, is a 5th generation Texan and retired US Air Force veteran. Matt grew up in the town of Roswell, NM, and graduated college from New Mexico State University with a degree in Business Computer Systems.
Matt earned his commission as a Second Lieutenant via the USAF ROTC program. He spent 22 years as a navigator on RC-135 and EC-130 aircraft, deploying multiple times to Iraq and Afghanistan. Matt and his family have been stationed at Offutt Air Force Base(AFB), Randolph AFB, Davis-Monthan AFB, Langley AFB, and Pensacola Naval Air Station. While stationed at Randolph AFB and Pensacola Naval Air Station he was an Instructor Navigator teaching young officers the art of navigation. After a highly decorated career Matt retired at the rank of Lieutenant Colonel.
Matt and his lovely wife of 25 years, Leslea, have two daughters Katelyn and Abigail. When not working at Creedmoor Maha WSC, Matt is an avid outdoorsman. He enjoys bowhunting, fishing, and camping with his family.
---
Business Manager, Cassie Taylor
Cassie comes from Luling, TX where she worked for the City of Luling for almost 8 years. For the city she started as utility clerk, code enforcement clerk, and also managed bookings for venues, and the city pool. She was also in the human resources department, and accounts payable. Cassie enjoy working for Creedmoor and the employees and helping to make the day to day, and large objectives run as smoothly as possible. For fun she enjoys many things outdoors and has a love for music.
---
CSR Manager, Kristi Temple
Kristi comes to us from Las Vegas, NV where she was a Corporate Director of Retail Operations - Station Casinos, LLC. She now lives in Buda, TX and is helping our Customer Service Representatives be as customer friendly and professional as possible. She is enjoying living closer to her children and thankful to be on the team.
---